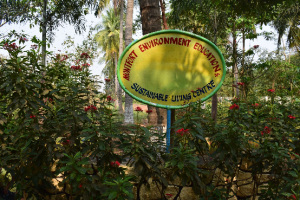 Preservation of the environment, promotion of sustainable development with particular attention to climate change are matters of grave concern for the entire human family. The 31st General Chapter, invited the Brothers 'to become authentic leaders who value, nurture and sustain greater brotherhood with the whole community of life.
Eco-Spirituality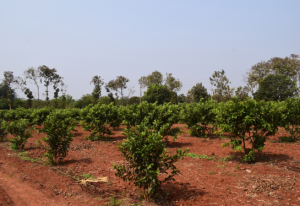 Responding to this call, the Province of Hyderabad started the Eco-Spirituality and Sustainable Living Centre at Nuzvid in Krishna District, Andhra Pradesh, in the spacious eighteen-acre farmland. With a vision to be a space for everyone, especially the children and youth, to learn the wonders of God's creation, and experience the divine that indwells in all things, thereby creating an eco-sensitive community that values the integrity of God's creation, "the natural environment, the patrimony of all humanity" (LS 95).
Sustainable Living
The Centre is developed in an eco-friendly, sustainable approach based on the basic principles of environmental conservation; earthly architecture, biodiversity, organic farming, energy, water conservation and proper waste management. So, everyone who visits the centre will have an opportunity to learn the methods of sustainable living and be involved to sustain and nurture it with care.
Plans for the future
The centre will be a resource cum training centre for farmers on sustainable agriculture. Workshops, Seminars and Skill Training programmes are planned to be organized. It is also planned to provide an opportunity for Retreats and 'Farm Stay' in the campus for youth and professionals.
(Condensed from the Province Report)