Editor's Note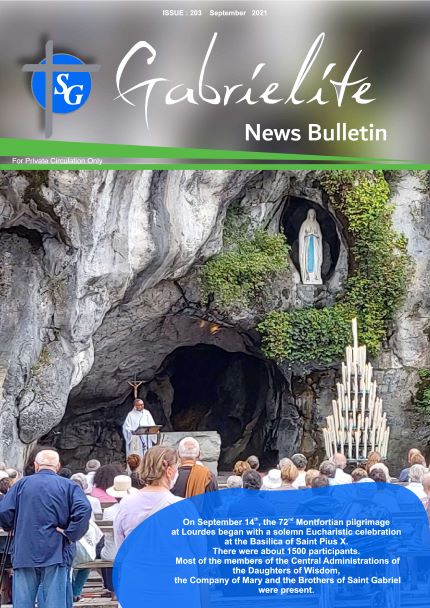 This 203rd issue of the Gabrielite News Bulletin comes to you with the news from 12 Provinces. Click here to view.
The news from the Provinces cover the events like final vows, inaugurations, reunions,
Provincial Chapters, seminars, recollections, departures of confreres, achievements of the
Brothers, school activities and many more. We too have the news from the Formation Houses in India,
covering their formation program. In the Partnership Section, in addition to the activities of the
Montfortian Associates, you will find information about the 2nd and 3rd Shared Mission Formation
Session for Brothers, Associates and Partners in Spain. We have a new section being added to the GNB,
Martyrdom, which presents the common narration of the Martyrdom of the 49 Brothers of Saint Gabriel
and their Chaplain, in Spain. Every issue of GNB will be covering the life of two Martyrs. As the
beatification process is on, a short prayer is added on Page 35.