By Bro. James T. K., SG, Assistant General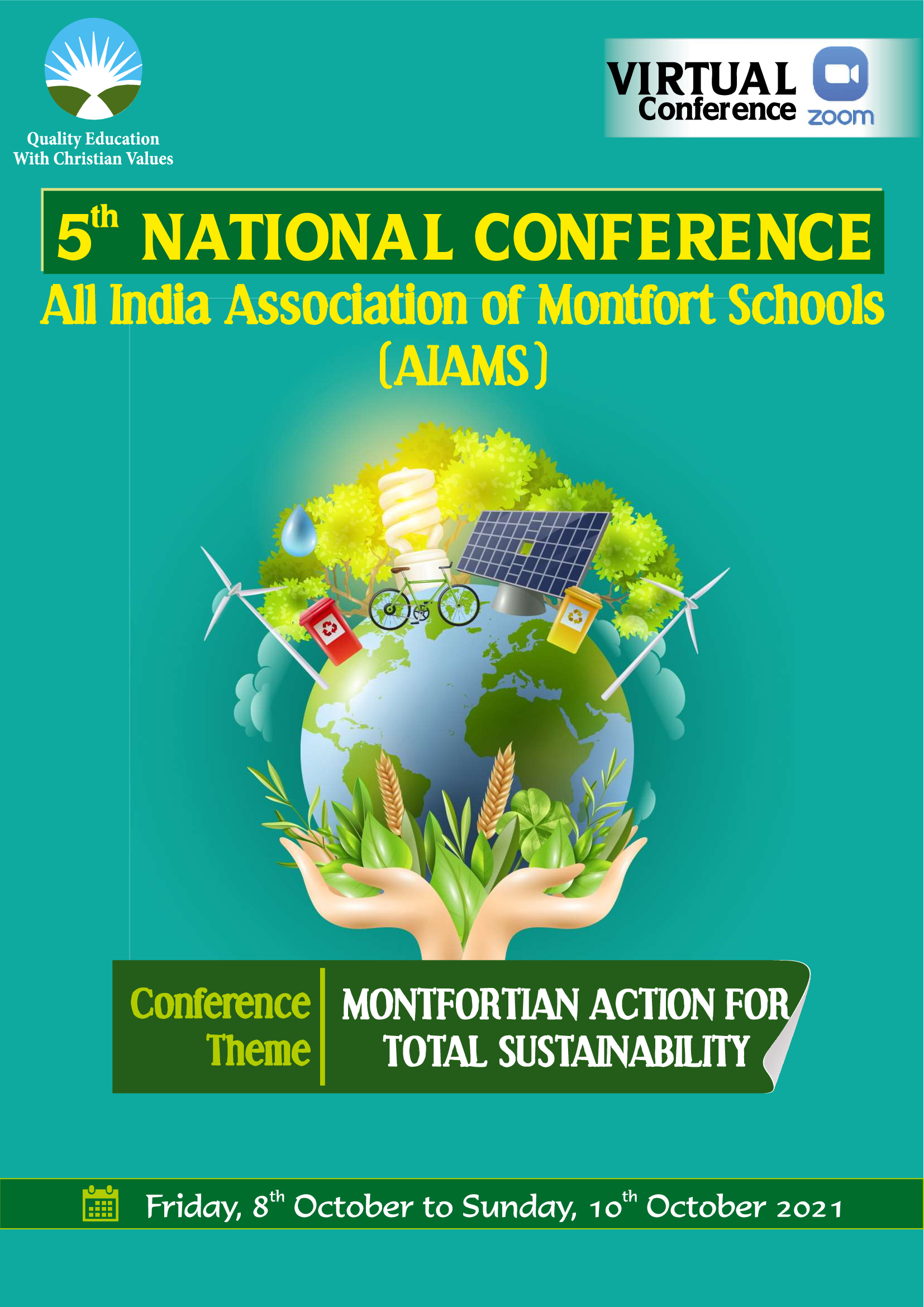 The 5th National Conference of All India Association of Montfort Schools (AIAMS) reflected on the theme, MONTFORTIAN ACTION FOR TOTAL SUSTAINABILITY (MATS). MATS is inspired by Laudato Si', a Social Encyclical of Pope Francis. This virtual conference was held on 8-10 October 2021. The Heads of the Institutions and Teachers of various Montfort schools in India participated in this three-day event. To listen to the Resource Persons, Click here.
Resource Persons:
Most Rev. Thomas D'Souza, Archbishop of Kolkata
Brother Pratap Reddy, SG, Assistant General
Mr. Sagar Dhara (Environmental Engineer)
Father Rayappa A. Kasi (Conservationist)
Mr. Ashish Kothari (Ecologist)
Ms. M. Suchitra (Environmental Journalist)
Mr. K. Shadevan (Climate Activist)
Mr. Aseem Mishra (Sustainability Activist, Gujarat)
Mr. Claude Alvarez (Sociologist and Climate Activist)
Ms. Bhavana (Executive Director, LEAD)
Ms. Nyla Coelho
Ms. Mirian Vilela (Executive Director of Earth Charter International, Costa Rica)
Bro. Johnson V George, Bro. Varghese Theckanath, Bro. Thampy Alex, Bro. Maria Soosai and Bro. Antony Reddy moderated the sessions.
The organizing core team consisted of Brother P. J. George (President), Brother Rayappa Reddy (Secretary) and Brother Shajan Antony.